Zinc Salts manufactured by Behansar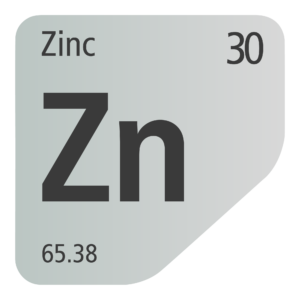 Behansar manufactures zinc salts for use in food, nutritional supplements, medicinal products, cosmetics, and industrial processes.
The dazzling, bright silvery metal on which zinc salts are based was for a very long time much more popular than zinc salts. Because of the pointed, occasionally star-shaped polygons that it crystallizes into, zinc gets its name from the German word "Zinken," which means "prongs," and was first used as an alloying metal for gold and silver-colored metal alloys in the 17th century. But when it comes to its organic and inorganic compounds, zinc is a very versatile element.
Zinc participates in more than 300 separate enzymatic processes within the human body. It is involved in processes like spermatogenesis, the breakdown of alcohol, and eyesight. If the body consumes enough zinc salts, it can fight off colds considerably more quickly. Due to the fact that the body can only store a certain amount of zinc, a sufficient and above all constant supply is required.
Because of this, many dietary supplements include zinc salt. Zinc-fortified foods and beverages are becoming more popular as people become more health conscious. We can meet this demand as a manufacturer with a broad and varied selection of zinc salts. For both liquid and solid applications, such as shots and sachets, we provide appropriate zinc compounds in user-friendly forms.
Our manufactured zinc salts are employed in pharmaceutical processes like parenteral nutrition infusions or zinc deficiency treatment tablets. 
According to several pharmacopeias, we provide a wide variety of zinc salts in various grades for this application field, including low endotoxin grades.
We provide a wide variety of zinc salts for use in industrial operations or cosmetic applications. Their antibacterial properties are utilized in skin care, oral hygiene, and cosmetic goods.
For instance, by including zinc salts in dishwasher detergents, glass deterioration is prevented in industrial applications. Specific zinc compounds have solid lubricating qualities that can be utilized to stop cold welding at removable metal connections. Additionally, zinc salts are used in electroplating procedures, as a high-purity supply of zinc metal for chemical synthesis, and as a transesterification catalyst in the manufacturing of polyester.
Providing the necessary guidance and assistance with the creation of concepts and procedures is something we are naturally delighted to do for our clients.
An overview of our zinc salts can be found in the matrix below.