Sodium Salts manufactured by Behansar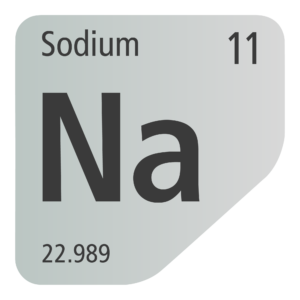 Behansar manufactures sodium salts for use in industrial, medicinal, food, and nutritional supplement applications.
Among the first salts that humans used, sodium salts have always possessed certain position. Since the Stone Age, sodium chloride—commonly referred to as "table salt"—has been used to season and preserve food. Other sodium compounds include substances like soda (Sodium Carbonate) and Saltpeter (Sodium Nitrate), which have been around since the dawn of time.
Because it contains so many beneficial characteristics, sodium holds a special place in our manufacturing process. Sodium salts serve a significant and varied function in many different applications, particularly in the pharmaceutical and medical fields. For instance, sodium citrate is employed in blood bags as an anticoagulant. Blood plasma is fractionated using sodium acetate. As excipients for pH correction, other sodium salts are employed, such as phosphates and carbonates. Naturally, sodium compounds are utilized to make solutions for injection and infusion. We are able to produce sodium salts in a variety of purities and in conformity with numerous pharmacopeias. One of our strengths is the production of high-quality products with low endotoxin level for use in sterile preparations.
Our manufactured sodium salts are employed in a wide range of applications in the food and nutritional supplement industries as excipients, buffers, and emulsifiers, and to extend shelf life.
Without sodium salts, it would be difficult to envision the cosmetics industry. They serve as buffers, chelating agents, humectants, and preservatives in a wide range of applications.
Sodium compounds are used in a variety of industrial processes, including plasma welding, as pH-increasing agents in chemical synthesis processes, and as endothermic blowing agents, for example, for polyolefin foams. Gypsum-based binders are retarded by sodium salts in the construction sector, which also act as a crystallization modifier for gypsum. Sodium products are utilized as a pH-buffer, complexing agent, and stabilizer for electroplating operations in surface treatment applications.
An overview of our sodium salts can be found in the matrix below.