Iron Salts manufactured in Behansar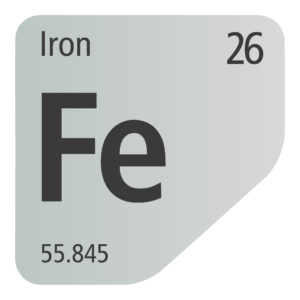 Behansar manufactures iron salts for use in food, nutritional supplements, pharmaceuticals, cosmetics, and industrial uses.
Chemical substances known as iron salts are composed of iron and one or more anions (negatively charged ions). Ferrous sulfate, ferric chloride, ferrous fumarate, and ferric citrate are a few examples of iron salts. These salts have many uses, including as food additives to improve the color and texture of specific foods, as water treatment chemicals to remove impurities, as dietary supplements to treat iron deficiency anemia, and in the pharmaceutical industry to treat a variety of medical conditions.
Production of iron salts in a wide range of product grades and purities for food enrichment, infant formula, dietary supplements, medicines, industrial uses, and many other goods is one of our core competencies.
Our salts are made in conformity with different pharmacopeias. We provide a variety of iron salts in suitable pharmaceutical grades for the treatment of iron deficient anemia.
We provide iron salts in a variety of formulations that have enhanced bioavailability for the particularly complex dietary supplement market. Products that are immediately pressable into tablets, are microencapsulated or are soluble give manufacturers a variety of alternatives for meeting consumer demand.
It has never been easy to fortify meals and beverages with iron. Some iron salts can alter the flavor and color of food, and their bioavailability can change. A particular focus of our work is iron fortification. Several iron salts are available in our inventory, which can be applied in different ways. Depending on the application, substances like ferrous gluconate, ferrous lactate, ferrous sulfate, or ferrous bisglycinate, for instance, are appealing due to their high bioavailability. Our iron pyrophosphate is used to strengthen numerous common meals. This prevents "hidden hunger" and substantial health harm brought on by a deficit of this mineral in situations where people are unable to consume adequate trace elements, such as iron.
Our manufactured iron salts are also used in industrial settings, such as surface treatment applications for the creation of chromate-free electroplating systems as well as high-purity metal sources. They are also used as a water-soluble, environment-friendly scavenger for hydrogen sulfide in acidic or alkaline environments, for the reduction of impurities and contaminants in water, and for other water purification processes. In order to prepare aluminum for painting for building aircraft and vehicles, ferrous sulfate is employed. In the construction business, it is also used to convert Cr(VI) to Cr(III). Iron phosphate is used to make electrode material for lithium accumulators and for natural pest control.
An overview of our iron salts can be found in the matrix below.