Coating Agents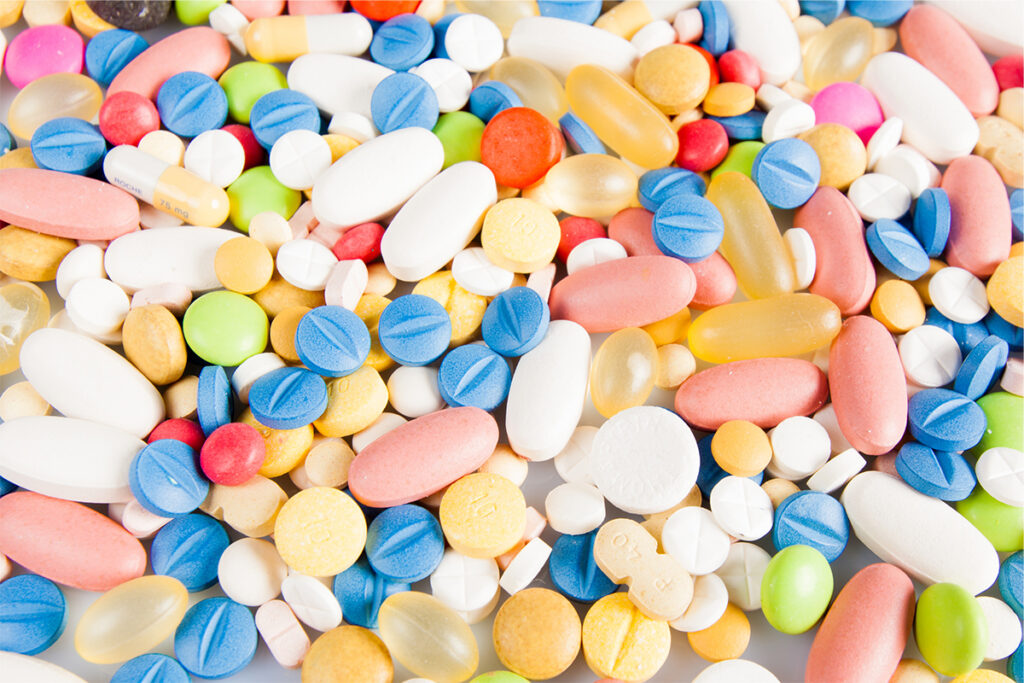 Coating agents are compounds used to provide a coating on tablets in order to achieve a variety of goals, including improving appearance, flavor, or stability in addition to making easier swallow. These substances create a thin coating that surrounds the tablet and shields it from moisture, light, and other elements.
Tablet-coating substances that are frequently used include:
Cellulose derivatives, such as hydroxypropyl methylcellulose and hydroxypropyl cellulose, which have the potential to form films and enhance the strength and stability of tablets.
Polyvinyl alcohol: It creates glossy, transparent coats that act as a moisture barrier.
Polyethylene glycol: This substance is used to improve tablet disintegration and in controlled-release formulations.
Shellac: A natural resin that has the ability to cover up tastes and deliver a shiny look.
Titanium dioxide: This white pigment is used in coatings to improve the look of tablets.
Talc: Helps reduce sticking during tablet manufacture by providing a smooth and lubricating effect.
By improving the tablets' appearance, taste, swallowability, stability, and protection, tablet coating agents play a significant role in the pharmaceutical industry. However, there are a few issues with tablet coating agents that need to be resolved, including compatibility, uniformity, adhesion, solubility, stability, and regulatory requirements. It frequently takes careful formulation development, process optimization, and quality control procedures to address these issues.
To ensure the effective and profitable deployment of tablet coating agents in the pharmaceutical industry, our researchers continue to investigate ways to overcome these obstacles.
An overview of our coating agents may be seen in the matrix below.