Calcium Salts manufactured by Behansar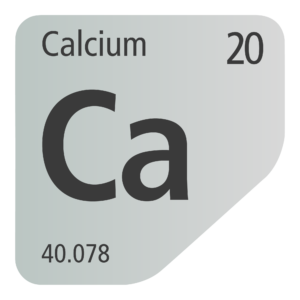 Behansar manufactures calcium salts for use in food, nutritional supplements, pharmaceuticals, cosmetics, and industrial applications.
One of the most prevalent elements in the crust of the Earth is calcium. It plays several crucial physiological roles in human body hence calcium is an essential element for survival. Its diverse functions include maintaining skeletal integrity as well as regulating nerve excitability, muscle contraction, and blood coagulation. The body cannot manufacture this element, so all calcium must be obtained from the diet.
Consequently, a calcium-rich diet is necessary. We can contribute significantly in this area as a manufacturer of calcium salts. For the purpose of enhancing food, we provide a wide variety of calcium salts in different grades. To suit your desired end product, such as calcium-enriched dairy products, we offer professional support in the design and development of ideas and processes according to your intended application.
In order to ensure a sufficient intake, nutritional supplements typically include calcium salts. We create and produce a wide variety of calcium compounds with various physical properties for this application, allowing salts to be, for example, compressed into tablets, packaged in sachets as free-flowing granules, or dissolved and processed in vials.
Additional uses for our calcium salts include pharmacological processes, infusion solutions, antacid applications, urological applications, and dietetic foods for specific medicinal uses. We create products comply with different pharmacopeias and, if necessary, to customer specifications. The manufacturing of low-endotoxin grades is one of our main competencies.
Our manufactured calcium compounds are employed as buffers, humectants, and preservatives in the cosmetic industry. The possibilities provided by particle engineering, which gives us the ability to change factors like bulk density, particle size, and solubility of our salts, are particularly advantageous for industrial applications. Thus, for instance, calcium compounds that have been specially modified are used to stabilize polymers. Calcium salts function as a coagulation source, an acid scavenger, and a nucleation agent in polymeric systems. Safety gloves, for example, acquire the required protection layer thickness against cuts and high voltage impacts as a result of latex coagulation. Calcium salts are used in calcium-complex soaps as a thickening agent in the lubricant-making process.
Our calcium salts are summarized in the matrix that follows.