Aluminum Salts manufactured by Behansar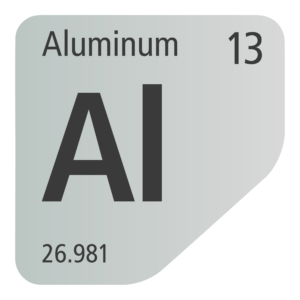 Behansar manufactures aluminum salts for use in food, pharmaceuticals, cosmetics, and industrial processes.
Aluminum as a chemical element with atomic number of 13 and the symbol of Al, is a light, silver-white metal and the most prevalent metal in the Earth's crust. Due to its low density, resistance to corrosion, and superior thermal and electrical conductivity, aluminum is utilized extensively across a wide range of industries. Construction materials, transportation (such as automobile bodywork and aircraft parts), packaging, electrical wiring, and culinary utensils are just a few common uses for aluminum. It is renowned for its adaptability and possesses a wide range of qualities.
Aluminum salts, such as aluminum hydroxide or aluminum phosphate, are good ingredients in some medications. They can be used as adjuvants in vaccinations to enhance immunological response or as antacids to neutralize stomach acid.
Some food products derive benefit from aluminum salts as safe additives. For example, aluminum potassium sulfate (alum) is used in pickling and baking processes, while sodium aluminum phosphate is used as a leavening agent in baked goods.
Additionally, chemicals based on aluminum are frequently used in cosmetics, notably in deodorants, to regulate sweat and odor production.
Other applications for aluminum salts include water purification (using alum or aluminum sulfate) and fireproofing (using aluminum hydroxide) in a variety of products, such as textiles, plastics, and building materials.
Manufacturing aluminum salts for industrial use allows us to alter a wide range of physical properties, such as bulk density or particle size. One of our expertise's strengths is working with customers to comprehend their unique requirements and, when possible, offer bespoke solutions. Our Aluminum salts are summarized in the matrix below.