Mineral Salts for Milk & Dairy Products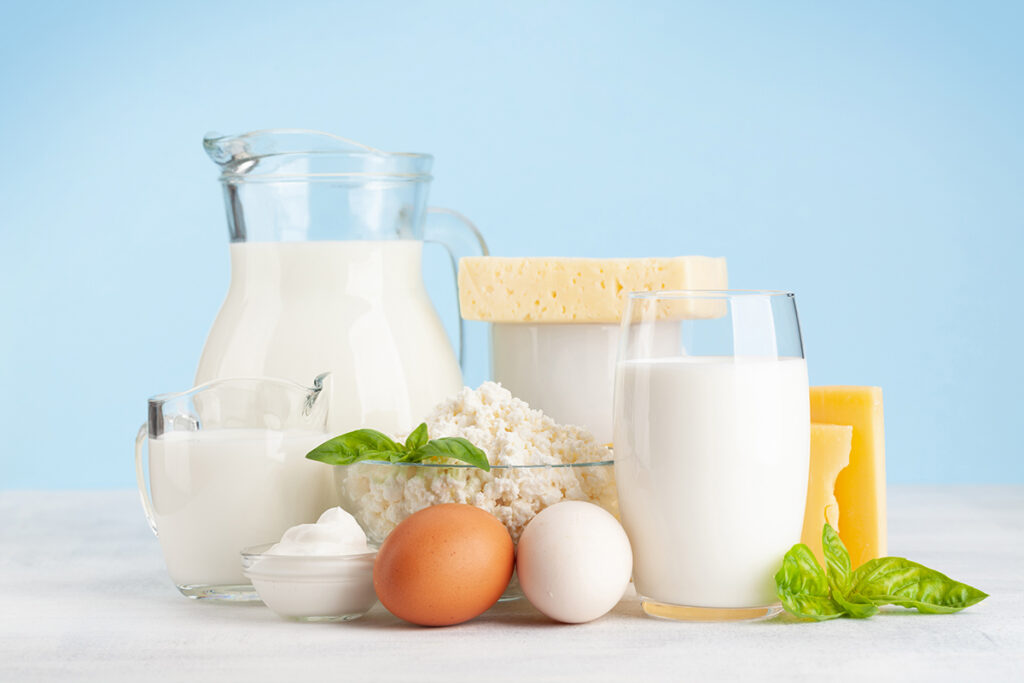 Milk and other dairy products are now being fortified with minerals at an exponentially increased rate.
First off, fortified dairy products are great for giving kids and teenagers additional Minerals needed for growth, such as Calcium and Iron. Second, a growing number of fortified dairy products are being produced, primarily for elderly consumers; Here, calcium fortification plays a significant role.
Yogurt, fromage frais, and cream cheese are among the creamy and solid foods that are best suited for fortification, which is a relatively easy process. Due to these products' high viscosities, sedimentation does not happen to them. It is possible to fortify liquid items like fresh milk and milkshakes because of the unique particle design of insoluble Mineral Salts.
Other milk-like liquids, such as soy milk and rice milk, can also be fortified with minerals, like vegan milk alternatives, in addition to dairy milk products. Minerals can be added to fruit-flavored dairy products, such as yogurt, to fortify them and help make up for any calcium, iron, or zinc shortages that may exist.
The fortification of dairy products faces a number of difficulties. For instance, the usage of soluble mineral salts, particularly calcium, can cause milk protein coagulation events. Microencapsulation can be used to combat the oxidative potential and poor taste of several iron salts. Finally, tiny particle size can significantly prevent sedimentation. More options become available when microscopic particles and microencapsulation are combined.
In order to design and implement customized product solutions for our customers, our development department is delighted to help.